The City of Birmingham and the University of Alabama at Birmingham (UAB) have had discussions for 35 years on how to replace Legion Field (UAB's home field since 1927), which lacks the amenities of modern sports venues and is a maintenance drag because of its age. It took decades for the stadium to take shape, with ideas ranging from an on-campus open-air venue to a domed stadium to attract a professional franchise. Finally, UAB, along with local governments, the area civic center authority and Birmingham-based Protective Life Corporation designed and built an outdoor stadium in downtown Birmingham.
As part of the Birmingham Jefferson Convention Complex, the 45,000-seat venue will be the new home for the UAB Blazers football team, as well as host the Birmingham Bowl, high school football championships, concerts and The World Games opening and closing ceremonies in 2022.
The $200 million civic infrastructure investment must live up to the hype and be able to preserve its beauty and stature for decades to come. Therefore, the design team called on the reliable corrosion protection system: hot-dip galvanized steel. The fabricator has years of experience with hot-dip galvanized coatings on high profile projects such as the Texas Motor Speedway and Daytona Speedway. In fact, the fabricator's preference for corrosion protection is a hot-dip galvanized coating due to its maintenance and corrosion-free life expectancy.
The general contractor broke ground in January 2020, just before the world changed. It was imperative to have the stadium completed by October 2nd for the first home game of the UAB 2021 football season. The COVID-19 pandemic nor weather delays could stand in the way of the budgeted completion dates. Fortunately, hot-dip galvanizing can be completed in all-weather situations, 24 hours a day, 7 days a week.
Additionally, hot-dip galvanizing was deemed an essential industry and AZZ did not experience downtime during the pandemic; while the impacts of COVID-19 were being felt in all aspects of work and live, the steel fabrication and hot-dip galvanizing of 400 tons of steel was able to remain on schedule and within the budgeted time of completion.
Protective Stadium is the centerpiece for the new entertainment district of downtown Birmingham, Alabama. The hot-dip galvanized, aesthetically pleasing venue will be highly visible to all downtown visitors, student and tourists, promoting hot-dip galvanizing as the coating preference for all outdoor venues for future generations.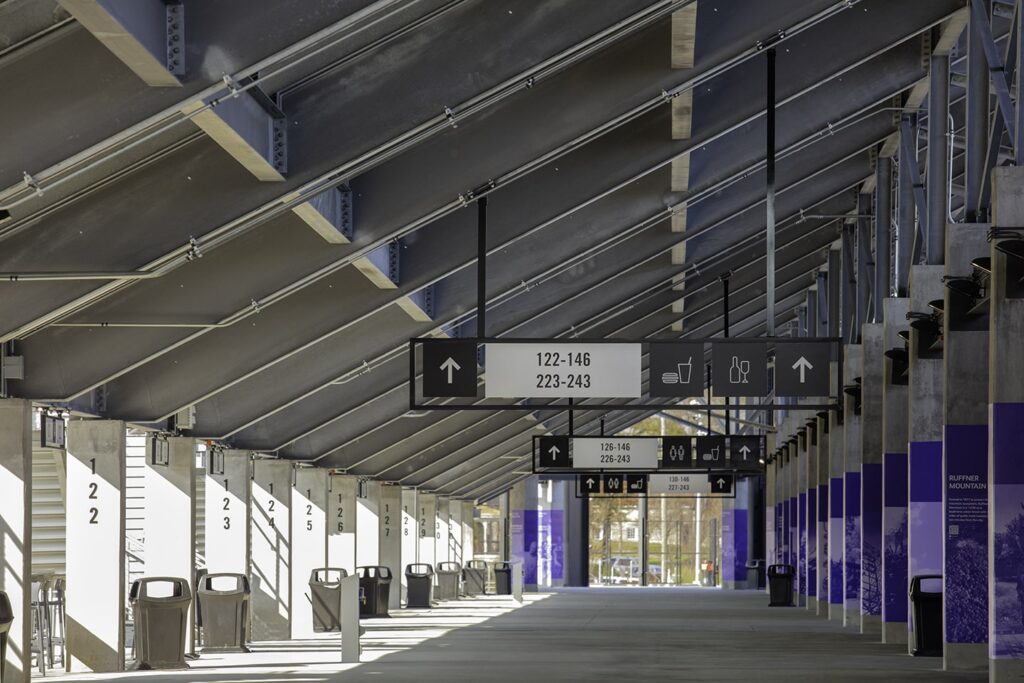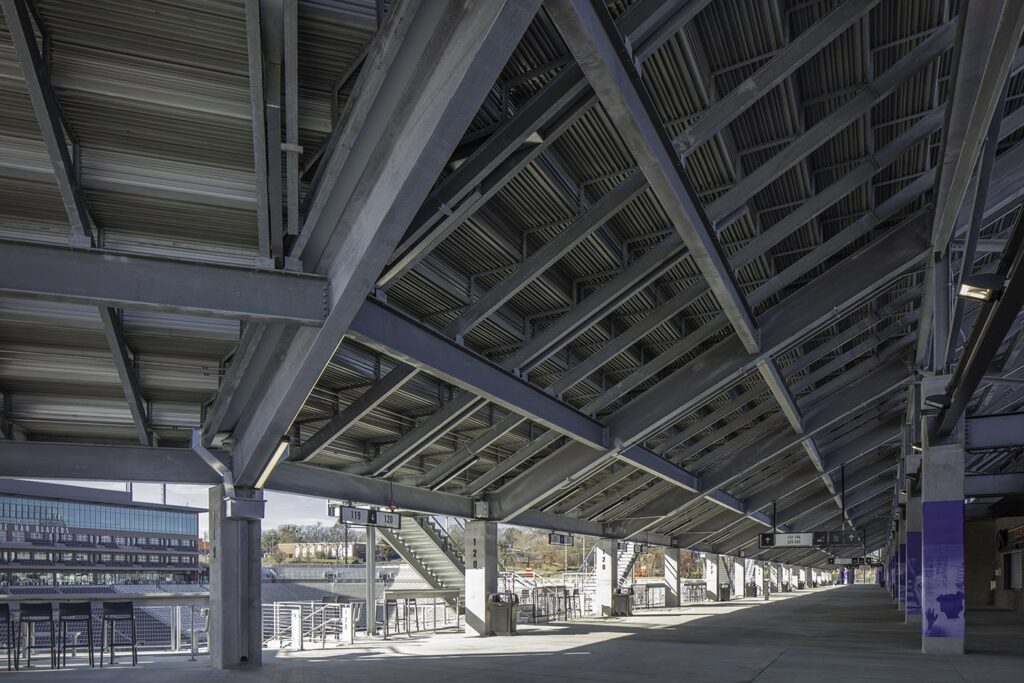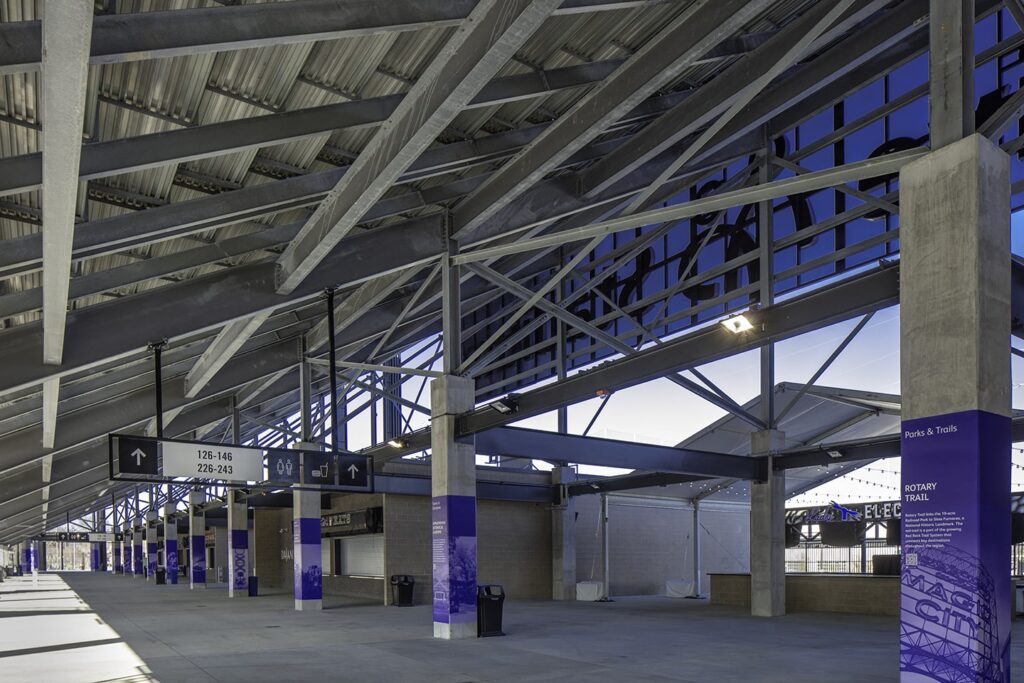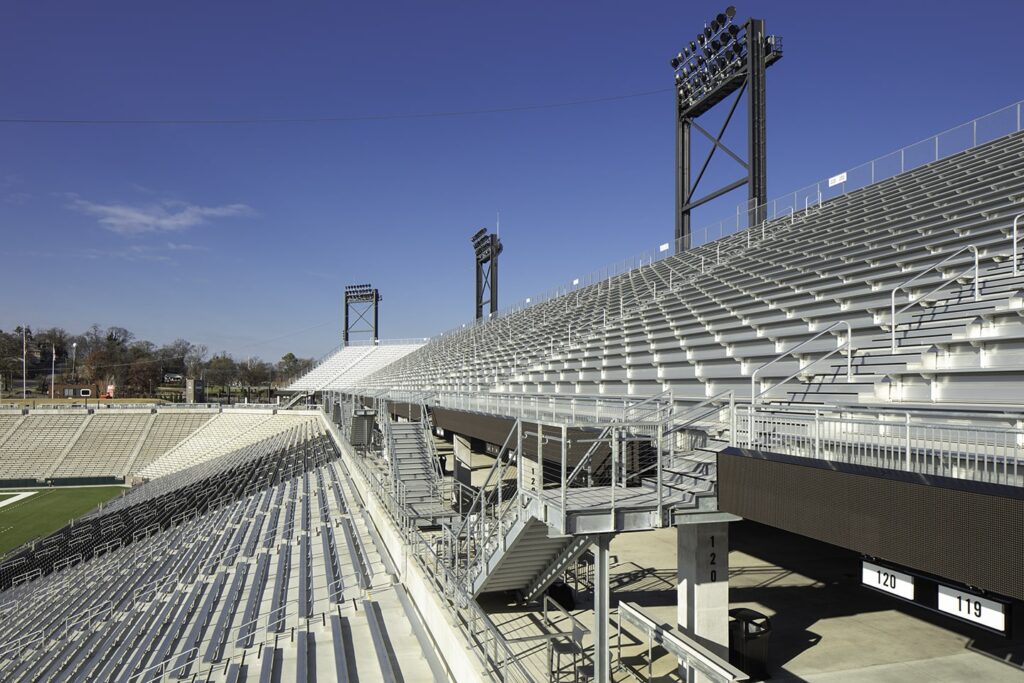 Galvanizer: AZZ Galvanizing – Crowley
Fabricator: Southern Bleacher Company, Inc.
Architect: Populous
Owner: Birmingham Jefferson Convention Complex