Learn more about AZZ's rich 75-year history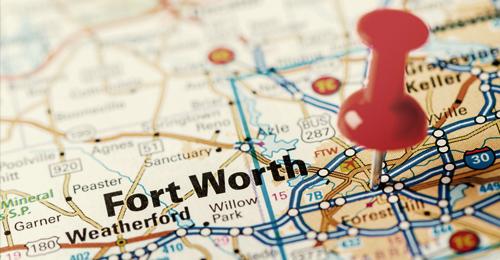 1956
Aztec Manufacturing establishes its headquarters in Fort Worth, Texas
Aztec Manufacturing designs and distributes steel, iron, metal, and plastic products for the oil field industry.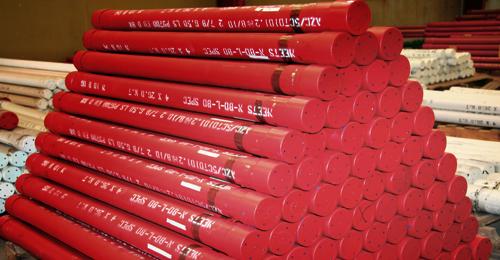 1962
Rapid sales lead to rapid expansion
Increase in the manufacture and sale of pup joints makes Aztec one of the three largest producers in the U.S.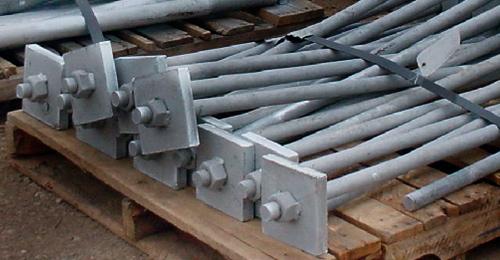 1966
Galvanizing expands Aztec's portfolio
Aztec builds its first hot dip galvanizing plant in Crowley, Texas.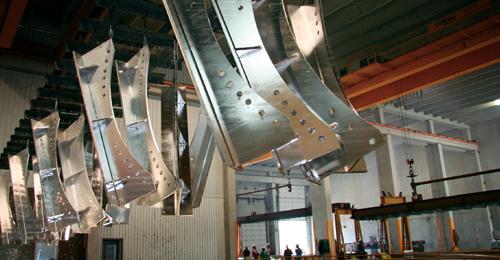 1970 - 1985
Galvanizing provides a strong base for growth
Additional state-of-the-art galvanizing facilities are built in:
Jackson, Mississippi (1970)
Houston, Texas (1975)
Waskom, Texas (1982)
Moss Point, Mississippi (1985)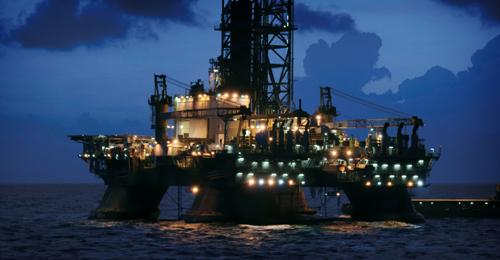 1990
A new direction leads to new acquisition
Seeking to expand into adjacent industries, Aztec acquires Rig-A-Lite Inc., a leading manufacturer of industrial lighting for oil, gas, and other hazardous environments.
1990
The Calvert Company becomes part of Aztec's growth plan
Acquisition of The Calvert Company takes Aztec into the field of electrical bus duct systems design and installation.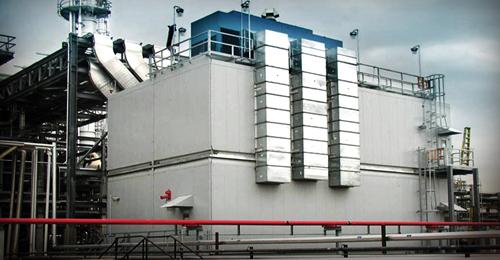 1993
The Electrical Products Group is born
By combining Atkinson, Calvert and Rig-A-Lite Inc., The Electrical Products Group is formed and Aztec moves into fabricated enclosure systems.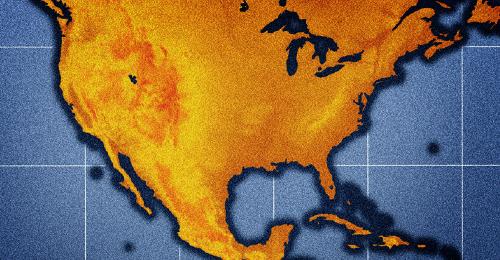 1994 - 1996
Expansion and consolidation spur growth
With a total of eight galvanizing operations, Aztec establishes itself as the largest galvanizing company in the U.S

.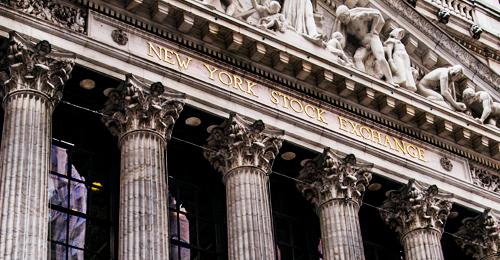 1997
Aztec Manufacturing is listed on the NYSE as "AZZ"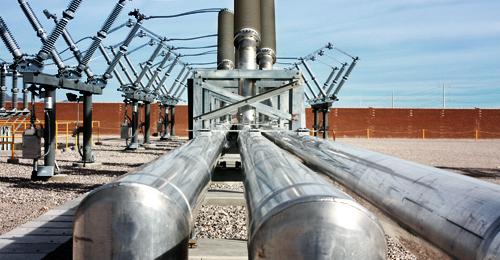 1999
Compressed Gas Insulated Transmission (CGIT) business takes Aztec into new territory
Aztec acquires a CGIT business and becomes involved in long-distance power transmission.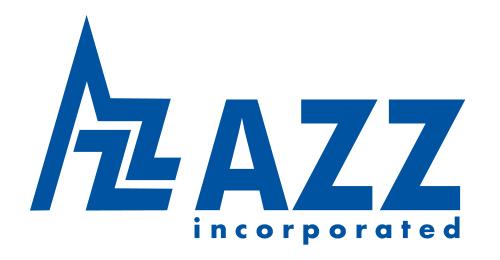 2000
Aztec becomes AZZ Incorporated
2001
Central Electric Manufacturing is added to AZZ's portfolio
With the acquisition of Central Electric Manufacturing, AZZ adds metal-clad switchgear to its growing electrical product portfolio.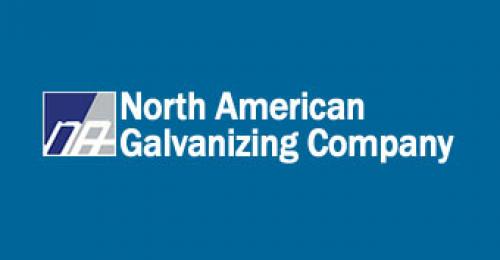 2010
Galvanizing operations continue to grow
AZZ acquires North American Galvanizing Company which operates 11 facilities in eight states.
2012 - 2013
AZZ galvanizing locations to 36; Becomes the largest galvanizer in North America
Galvcast Manufacturing, and G3 Galvanizing along with Galvan Metal of Quebec is added to the AZZ portfolio.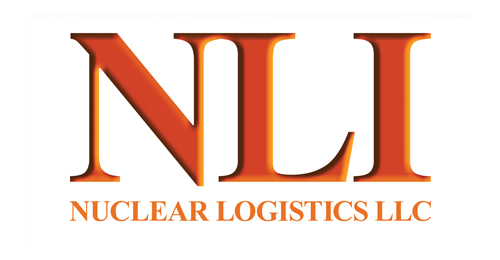 2012
Nuclear solutions are added to AZZ's service offering
Nuclear Logistics Inc., the leading supplier of parts and services to the nuclear power industry, is acquired by AZZ.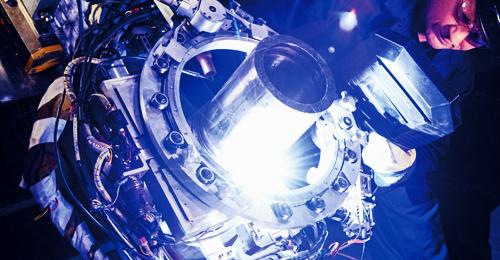 2013
Welding strengthens AZZ's portfolio
AZZ acquires Aquilex SRO; adds Welding Services Inc (WSI) and Southeastern Mechanical Service, two leading providers of machine weld overlay, to its growing portfolio.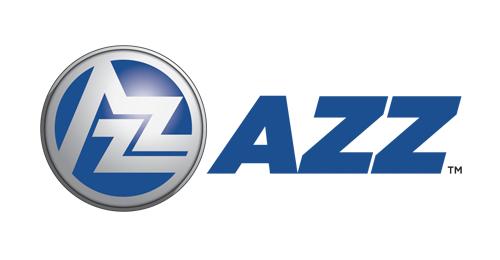 2014
AZZ unveils new corporate look and logo
2015
AZZ increases galvanizing locations to 42
AZZ acquires the six galvanizing locations of U.S. Galvanizing LLC, from Trinity Industries, and one location from Olsen Industries.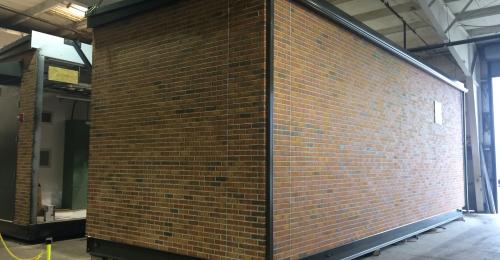 2016
AZZ Enclosure Systems LLC is formed
AZZ Inc. acquires Maryland-based Power Electronics Inc, strengthening its position in the fabrication of custom electrical enclosures, and forms AZZ Enclosure Systems LLC.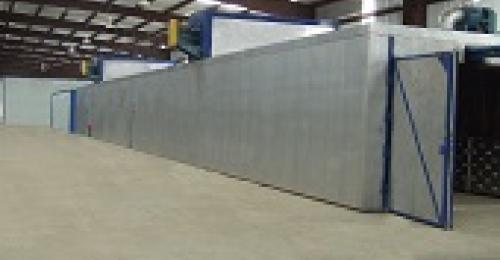 2017
AZZ expands Metal Coatings Solutions
AZZ opens first powder coating operation in Crowley, Texas and strategically expands its metal coatings product portfolio beyond galvanizing.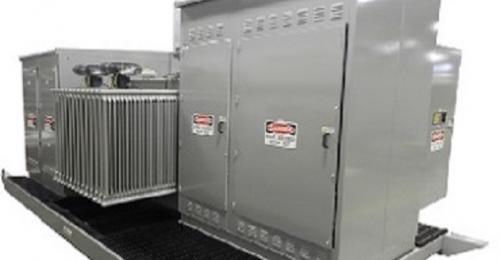 2017
Switchgear offering bolstered with the acquisition of Powergrid Solutions Inc.
Strategic acquisition expands AZZ's switchgear portfolio, manufacturing capacity and market reach.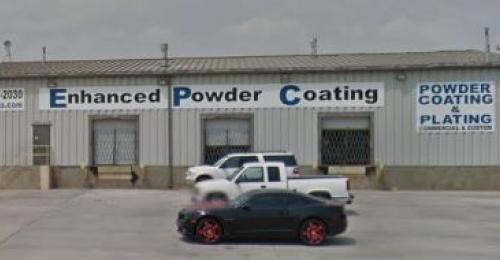 2017
Enhanced Powder Coating Ltd. acquired
AZZ Inc. acquired Enhanced Powder Coating Ltd (EPC), a NADCAP certified provider of powder coating, plating and anodizing services based in Gainesville, Texas.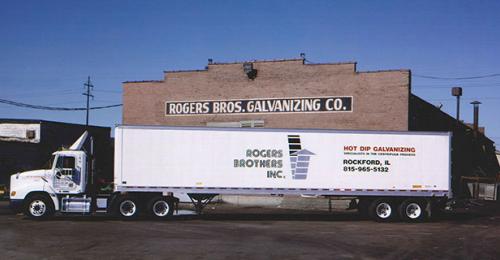 2018
AZZ Metal Coatings Locations Grows to 45
Rogers Brothers, a leading provider of galvanizing in Northern Illinois, is acquired by AZZ.
2018
AZZ Enclosure Systems – Chattanooga LLC is formed
AZZ Inc. acquires certain assets of Tennessee-based Lectrus Corporation, strengthening its position in the fabrication of custom electrical enclosures, and forms AZZ Enclosure Systems – Chattanooga LLC.
2019
Tennessee Galvanizing Inc. acquisition adds Chattanooga location
AZZ acquires Tennessee Galvanizing Inc., in Chattanooga Tennessee.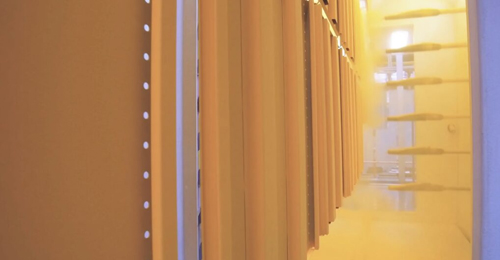 2019
AZZ Surface Technologies adds locations
AZZ Surface Technologies acquires K2 Partners, Inc., NucZinc, LLC., and Preferred Industries, Ltd. expanding the number of locations in Dallas-Fort Worth to six and one in Tampa, Florida.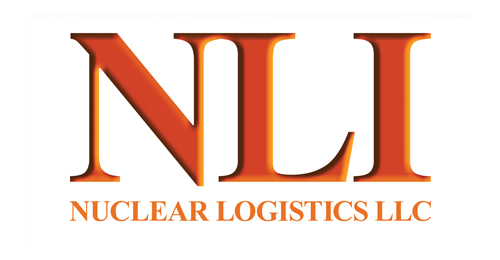 2020
AZZ Divests Nuclear Logistics LLC
AZZ Inc, seeking to focus on its core business units, sells Nuclear Logistics LLC to Paragon Energy Solutions.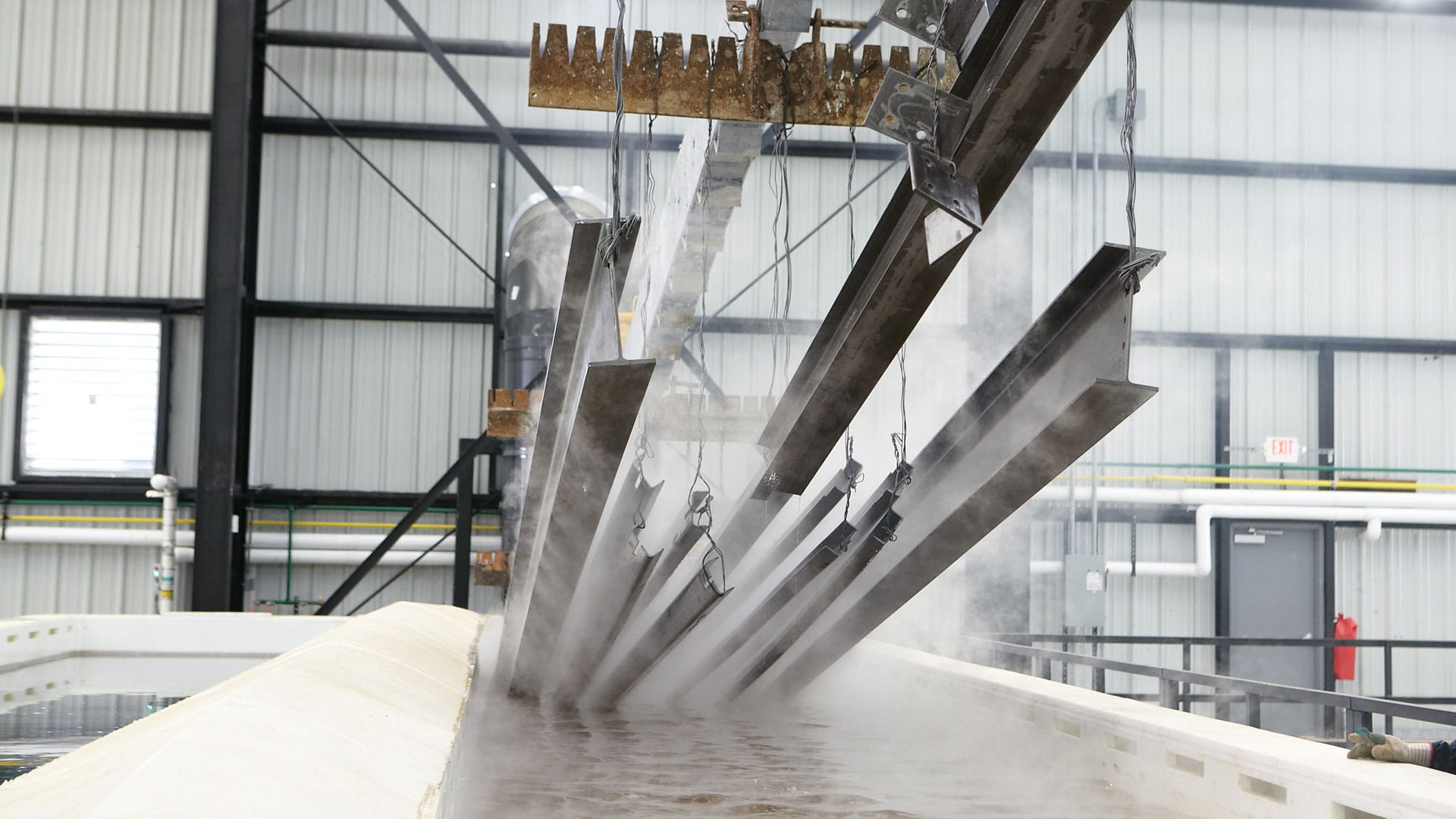 2021
Acme Galvanizing acquisition adds location in Milwaukee
AZZ acquires Acme Galvanizing, Inc., along with their well-established metal coatings operation, to form AZZ Galvanizing and Plating-Milwaukee.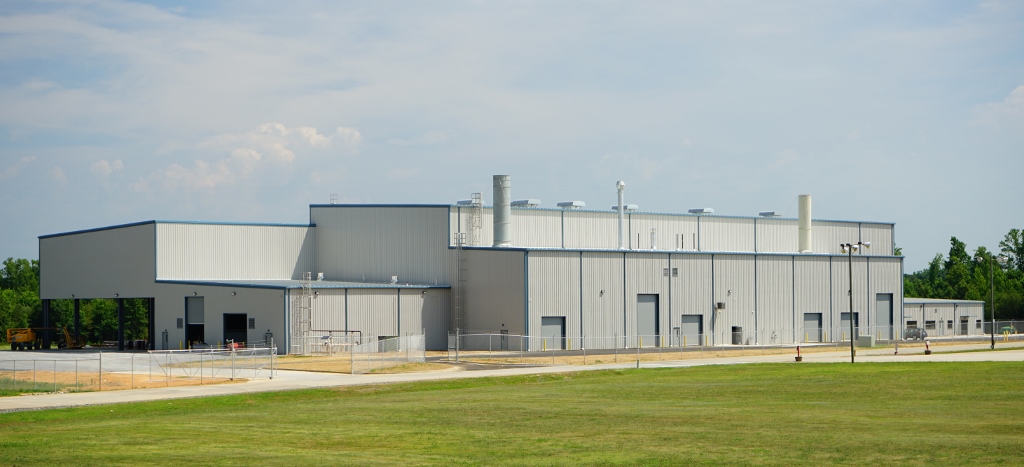 2022
AZZ Galvanizing Further Extends Its Operations in the Southeast Region
AZZ acquires Steel Creek Galvanizing and will operate the new facility as AZZ Galvanizing –South Carolina, extending AZZ's ability to support customers in the Southeast United States.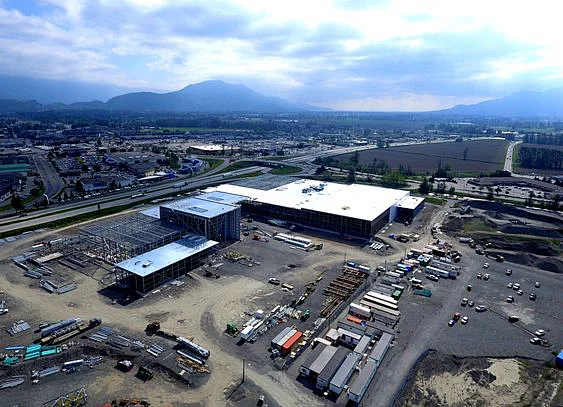 2022
Strategic Acquisition Expands AZZ's Metal Coatings Capabilities into Western Canada
Through the acquisition of DAAM Galvanizing, AZZ adds Western Canada's most trusted provider of hot-dip galvanizing services to its well-established and successful metal coatings operation.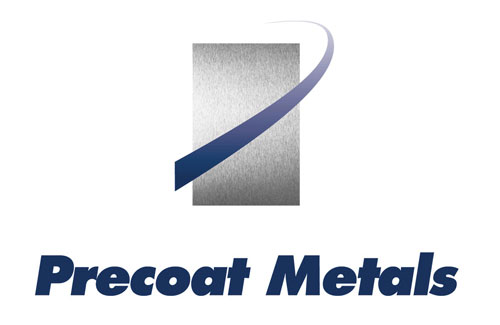 2022
AZZ Broadens Its Metal Coatings Offering
The acquisition of Precoat Metals broadens AZZ's breadth of solutions to include coil coating solutions to the North American steel and aluminum markets.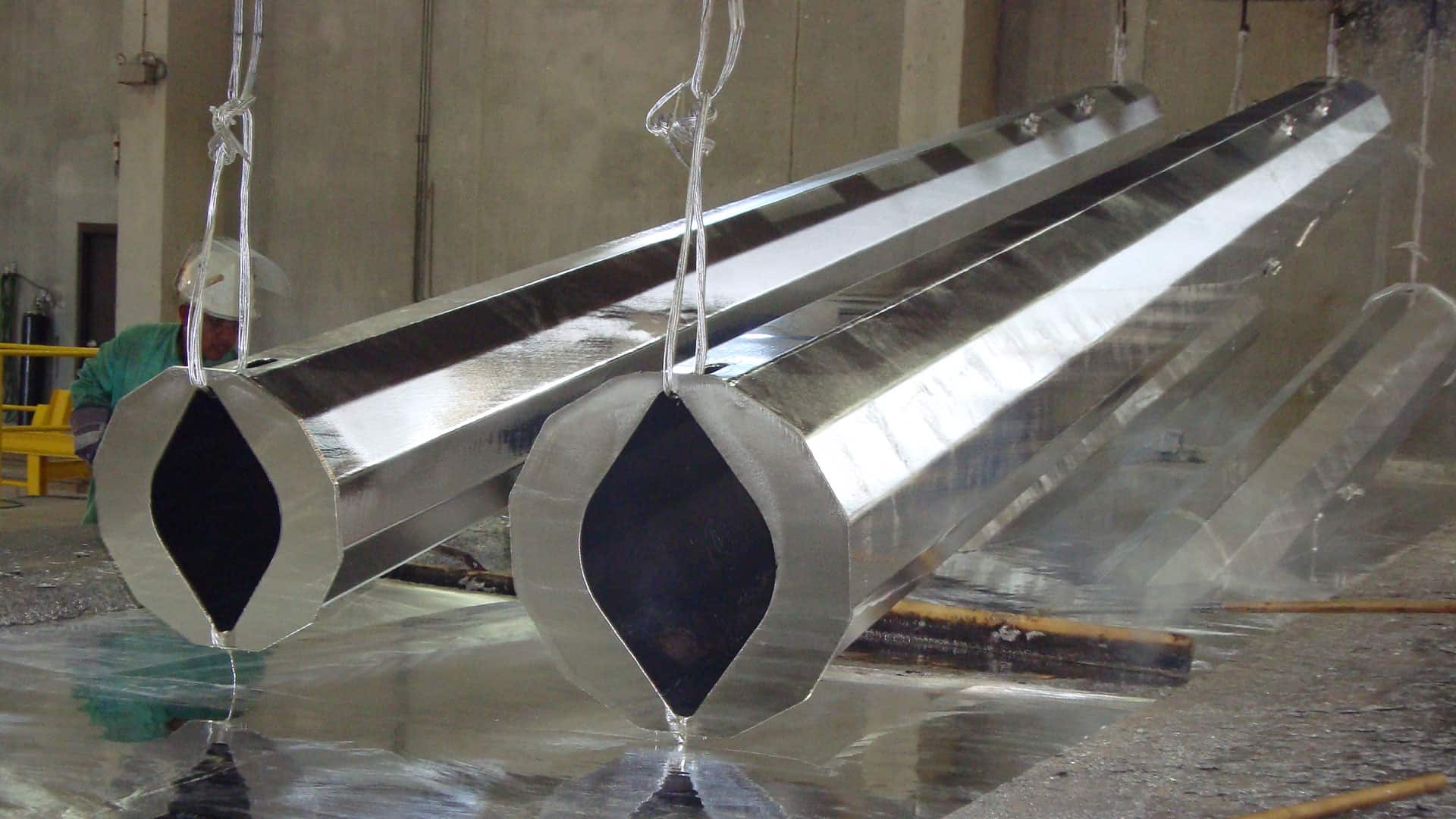 2022
AZZ Focuses as a Metal Coatings Company
AZZ divests majority stake in the Infrastructure Solutions segment to further transform into a pure-play metal coatings company.
Learn more about our company
All employees want their work to be personally fulfilling, to be treated with respect, and to work for a company they are proud of. AZZ understands the importance of employees who feel valued and united through shared beliefs and guiding principles. Our values shape our culture, attract amazing people, amplify their abilities, and help them live and work their best.