Spin galvanizing is a hot-dip process that utilizes a centrifuge anchored to a galvanizing kettle (or a spinner located above it) for immersing small to medium scale components in molten zinc. A tightly bonded alloy coating forms on the steel, providing long-term, durable protection from the devastating effects of corrosion, while the centrifuge or spinner removes excess molten zinc to ensure coating uniformity, quality fit, and precise functionality.
AZZ is pleased to bring state-of-the-art spin galvanizing capabilities to our AZZ Galvanizing-Houston location. We are operational and equipped to serve a broad range of customers – and, for added convenience, transportation to and from D/FW, San Antonio, Austin, Waco, Baton Rouge and the Beaumont Golden Triangle!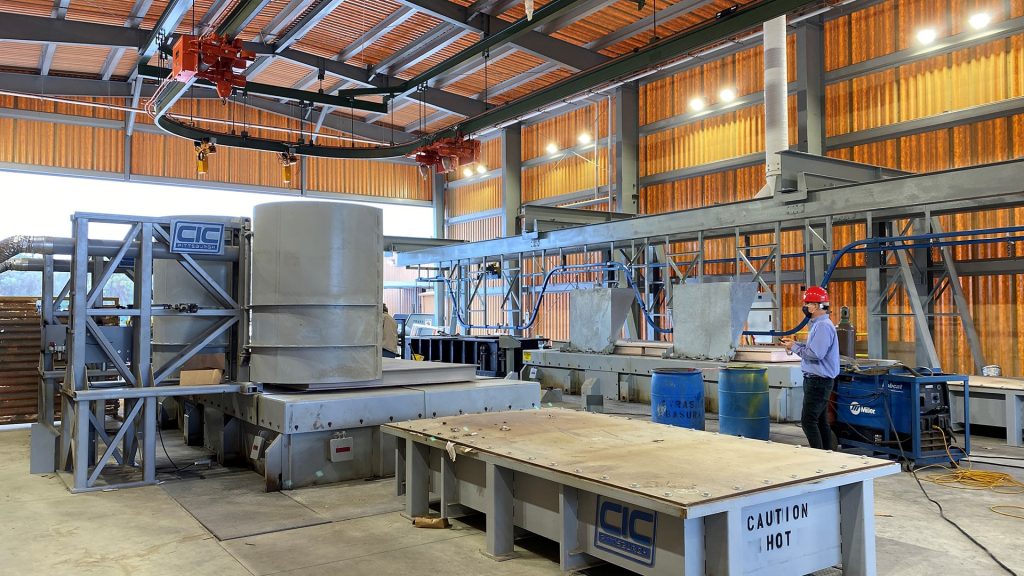 AZZ's Spin Galvanizing Process Delivers:
• 100% complete and consistent coverage
• Cathodic protection
• 3,600 psi coating bond strength
• Hardness – difficult to damage during tightening
• Temperature range: continuous exposure in
arctic climates to the extremes of 392°F
• Paintable – prepared according to ASTM D 6383
To learn more about our capabilities in Texas, please call our plant directly or complete our online contact us form today!
AZZ Galvanizing – Houston
7407 C E King Pkwy
Houston, TX 77044
Phone: 281.458.1550