Anodizing is an electrolytic passivation process used to increase the thickness of the natural oxide layer on the surface of metal parts.
The process, provided by AZZ Surface Technologies, received its name because the part to be treated forms the anode electrode of an electrolytic cell. Anodizing increases resistance to corrosion and wear, and provides better adhesion for paint primers and glues than bare metal does. Anodic films can also be used for several cosmetic effects, either with thick porous coatings that can absorb dyes or with thin transparent coatings that add reflected light wave interference effects.
Anodizing is also used to prevent galling of threaded components and to make dielectric films for electrolytic capacitors. Anodic films are most commonly applied to protect aluminum alloys, although processes also exist for titanium, zinc, magnesium, niobium, zirconium, hafnium, and tantalum. Iron or carbon steel metal exfoliates when oxidized under neutral or alkaline micro-electrolytic conditions. [1]
1. Anodizing was originally used to prevent seaplane parts from corrosion.
Aluminum components commonly utilized on marine vessels, offshore rigs, shipyard components and parts frequently exposed to saltwater spray often benefit from anodizing. In fact, the process was first adopted on an industrial scale in the 1920's to safeguard Duralumin seaplane components from the dangers of corrosion. If you're curious, the early chromic acid-based process was outlined in British defense specification DEF STAN 03-24/3 and is still utilized in modern times.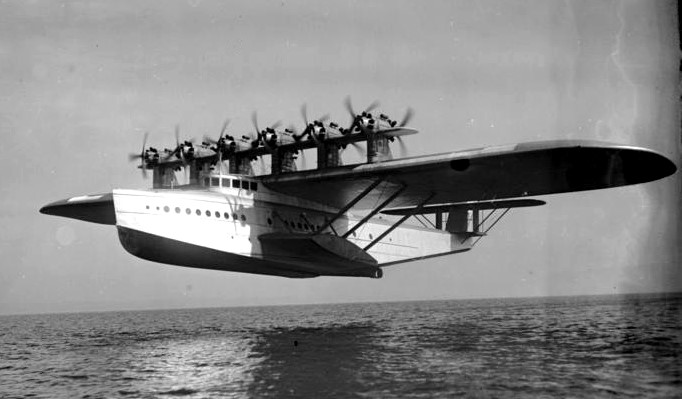 2. The protective layer is "grown", not simply applied.
The anodized aluminum layer is grown by passing a direct current through an electrolytic solution, with the aluminum object serving as the anode (the positive electrode). The current releases hydrogen at the cathode (the negative electrode) and oxygen at the surface of the aluminum anode, creating a build-up of the protective aluminum oxide layer. [2]
3. Anodizing facilitates a major pop of color. Just don't ask for white.
The most common anodizing processes produce a porous surface which absorb dye and enable a vast array of color options. Standard colors include yellow, green, blue, black and red, but custom colors are also available. Interestingly, white color cannot be applied due to the larger molecule size than the pore size of the oxide layer.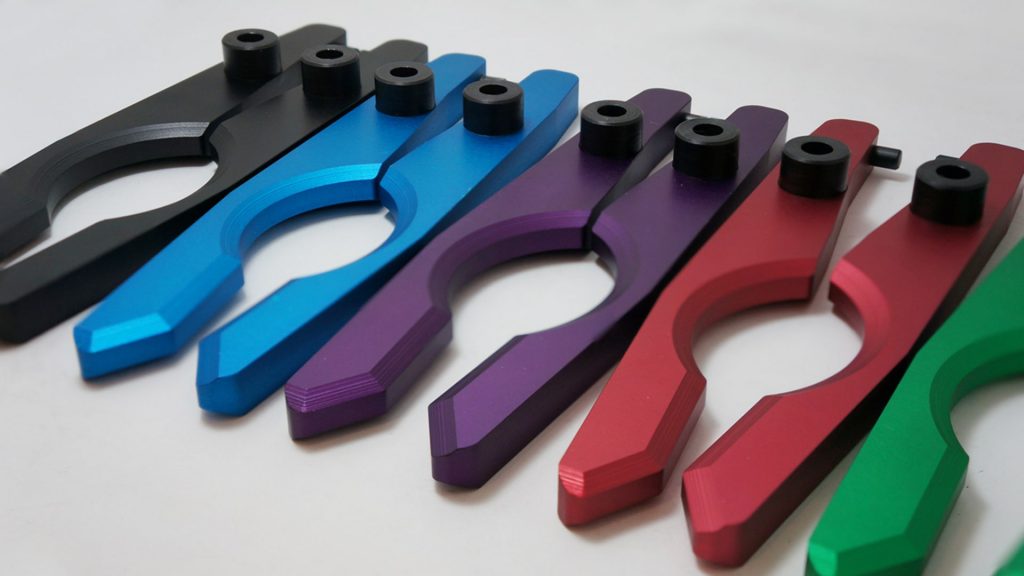 4. Anodizing is one of the more environmentally friendly metal finishing processes.
Except for organic (aka integral color) anodizing, the by-products contain only small amounts of heavy metals, halogens, or volatile organic compounds. Integral color anodizing produces no VOCs, heavy metals, or halogens as all of the byproducts found in the effluent streams of other processes come from their dyes or plating materials. The most common anodizing effluents, aluminum hydroxide and aluminum sulfate, are recycled for the manufacturing of alum, baking powder, cosmetics, newsprint and fertilizer or used by industrial wastewater treatment systems. [3]
5. There are different types of anodizing.
Anodized Type I: Type I utilizes chromic acid to produce a thin, pliable anodized layer on an aluminum component.
Anodized Type II: Instead of using chromic acid, Type II relies on the utilization of sulfuric acid in order produce a thicker anodized layer on the component. The additional thickness allows for maximum coloration.
Anodized Type III: Similarly to Type II, this method also uses sulfuric acid at a lower temperature and higher voltage, produces an even thicker and more dense anodized layer that is also suitable for coloration. It's also commonly known as "hard anodizing" and is ideal when friction between components is present.
Interested in learning more about AZZ's anodizing capabilities? Contact us today to learn more!
Sources:
[1] Sheasby, P. G.; Pinner, R. (2001). The Surface Treatment and Finishing of Aluminum and its Alloys. 2 (Sixth ed.). Materials Park, Ohio & Stevenage, UK: ASM International & Finishing Publications.
[2] UPSC IAS/ IPS Prelims Topic-wise Solved Papers 1 & 2 (1995-2019).
[3] "Anodizing and the environment", an archived article from the Aluminum Anodizers Council.